Program Leaders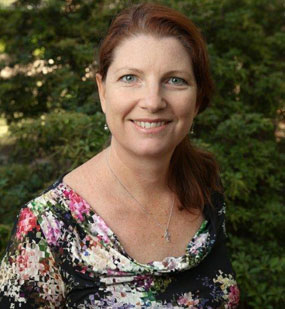 Professor Kate Curtis
RN, BN (UOW), GDip Crit Care (USyd),MN (Hons) (UOW), PhD (UNSW)
Kate Curtis specialises in emergency and trauma care and has become one of the most successful and influential emergency and trauma nurse researchers in Australia. Since completing her PhD at the University of NSW in 2006, Kate has been recognised in The (Sydney) Magazine (Issue #93, January 2011) as one of Sydney's 100 most influential people in 2010, for her work as a trauma nurse and was awarded the inaugural Frank McDermott award (2011) by the National Trauma Research Institute, for research judged to have led to the greatest improvements in care of severely injured patients in Australia or NZ over the past 10 years. Kate was recognised for her work at the NSW Health Excellence in Nursing and Midwifery Awards in September 2015, receiving the award for Excellence in Innovation in Research. Kate is Co-Chair of the Australian Trauma Quality Improvement Program, a collaboration of Australia's designated trauma centres, providing a national capability to improve care of the severely injured through the sharing of expertise, lived experience and data.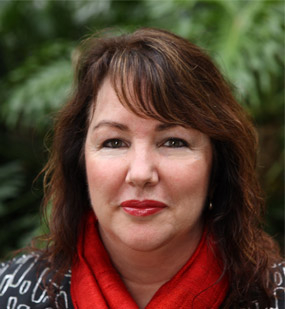 Professor Kim Foster
RN, DipAppSc (Syd), BN (UNE), MA (Deakin), PhD (Griff)
Kim is Professor of Mental Health Nursing at NorthWestern Mental Health & School of Nursing, Midwifery & Paramedicine, Australian Catholic University Melbourne, with honorary Professorial appointments at the University of Sydney and James Cook University. Kim's expertise is mental health nursing, and her primary research has been in mental and psychosocial health, with a focus on developing knowledge on the experiences and support needs of children, young people and families with challenging mental health and/or physical health conditions including injury. This work is aimed at informing health policy and developing effective workforce practice, and achieving better outcomes for children and families. She is a Fellow of the Australian College of Mental Health Nurses (ACMHN), and Director on the Board of ACMHN. Kim is a recognised expert nationally and internationally in the field of children of parents with mental illness and family focused practice. Kim is an accomplished scholar and researcher, and has received numerous awards for research and teaching including the prestigious Churchill Fellowship in 2011.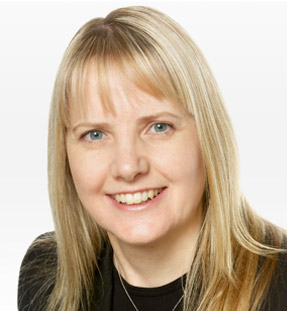 Associate Professor Rebecca Mitchell
BA (Psych) (MqU); MA (Psych) (USyd); MOHS (USyd); PhD (UNSW)
Rebecca is a psychologist and injury epidemiologist and her research focuses on the conduct of large-scale injury epidemiological research to guide improvements in health service delivery and health policy. Rebecca has extensive experience in analysing large data collections and linked data collections to investigate health outcomes. She has a strong history of conducting research that has informed public health policy and health service practice, particularly in the areas of hip fracture among older people, paediatric trauma, patient safety, fall injury prevention, work-related injury, water safety, and road safety.
Her research examining the cost of paediatric trauma was awarded the 'Best research oral presentation' at the Australasian Injury Prevention Conference in 2013 and a systematic review of human factors classification frameworks to identify causal factors for adverse events in hospital settings published in Ergonomics received the Alan Welford Award in 2014 for the best peer-reviewed paper on human factors.
Research staff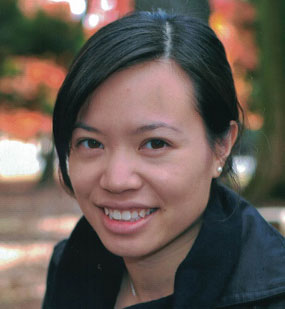 Dr Connie Van (Senior Research Assistant)
BPharm (USyd), PhD (USyd)
Connie is a researcher and pharmacist. She has worked in several hospitals and private pharmacies as a pharmacist, a not-for-profit organisation as a clinical educator and is currently a researcher and lecturer at The University of Sydney. In 2012 she completed a PhD focused on collaboration between health professionals to improve the delivery of professional pharmacy services. Connie has experience in qualitative and quantitative research methods and a keen interest in health services research. She joins the project team as a Senior Research Assistant.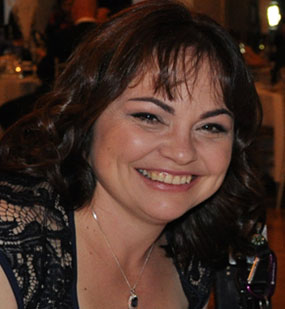 Ms Belinda Kennedy (Project Manager)
RN, BN (USyd), G.Cert Emerg (USyd), MPhil (USyd)
Belinda completed her Bachelor of Nursing in 1996, she has extensive critical care experience working in the areas of Intensive Care, Emergency and Trauma nursing. She has worked in clinical and education roles within the hospital system. She has recently completed a Masters of Philosophy through The University of Sydney.
As the project manager, she is employed to assist with the coordination and data collection for the Study 6, Evidence to change policy and improve health outcomes of severely injured children. Belinda continues to work part-time in her clinical role as a trauma case manager.